At least 39 people, including 13 children, were killed early today when farmers from the Pokomo Tribe attacked a village belong to the semi-nomadic Orma herders. Some of the farmers were armed with AK-47s, but many were also using machetes and spears.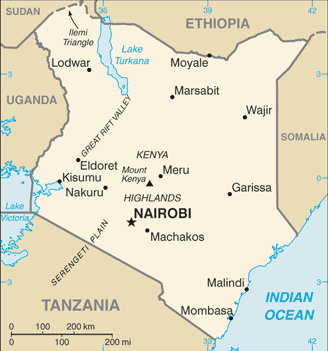 The two tribes have clashed off and on for months, with a dispute centering on grazing lands and water rights, though human rights groups also say that politicians are fueling the violence in hopes that electoral opponents' supporters will be driven away before the vote.
Scores from both tribes were killed in August in a series of attacks and revenge attacks, and the Red Cross has expressed concern that today's raid could spark another bloody round just as things seemed to be calming down.
The respective tribes are backed by Dhadho Godana, an MP linked to the herders, and Defense Minister Yusuf Hajji, who supports the farmers. The two have both pressed the high court to stop the other from intervening in the clashes.