At least 21 people, including a number of women and at least three children aged six or under, were killed today in an attack on a crowded marketplace in Jamrud, a key Pakistani town in the Khyber Agency. At least 80 others were reported wounded.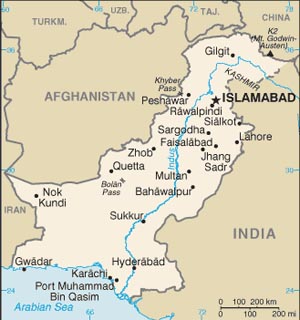 The attack was a car bombing, with security officials saying that some 30 kg of explosives were packed in the car and remotely detonated near a bus stop at the marketplace. So far no group has claimed credit.
It was the third blast to target this same marketplace in the past year, with a pair of bombings on April 29 and January 10 killing another 65 people and wounding over 100 others. Locals speculated that a government office near the bazaar was the target, but it does not appear to have sustained major damage, while at least 10 shops were reportedly destroyed entirely.
One of Pakistan's Federally Administered Tribal Areas (FATA), the Khyber Agency has been the target of repeated military offensives over the past several years, with officials often claiming to have defeated all militants in the region only to have them reemerge almost immediately after the offensive ends.