A rising star of the secular far-right and the number two on the Likud-Beiteinu list, Israeli Foreign Minister Avigdor Lieberman is facing calls to resign tonight after news he has been indicted on charges of fraud and money-laundering related to hundreds of millions of dollars he received from foreign businessmen while in office.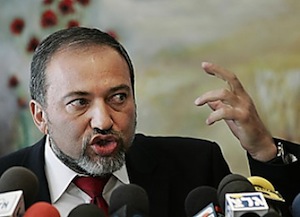 The initial police investigation into the allegations also accused him of receiving bribes, but this was not among the charges, which has led some analysts to believe he will likely escape with little major harm.
Lieberman insisted that he has been told by his lawyers that he is not obliged to resign just because he's been indicted on several charges, and says that he will make a "final decision" on the matter after further consultations.
Prime Minister Benjamin Netanyahu, Likud-Beiteinu's number one, praised his Attorney General for dropping the more serious charges, while insisting that he believes Lieberman will be able to prove his "innocence" on the matter.
Last 5 posts by Jason Ditz