The Egyptian military had been trying to stay more or less out of the battle between President Mohamed Morsi and opposition figures, they are taking a more direct role today, demanding that the opposition agree to attend negotiations with Morsi.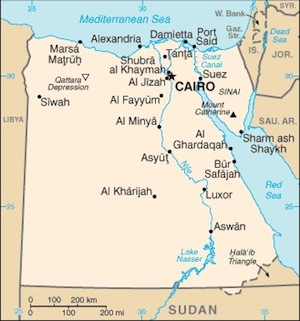 Morsi had already backed down on the key opposition demand, rescinding his edict claiming his power was absolute and not subjected to judicial review. Despite that, some of the opposition has continued to rail against him and press for public protests, while ruling out talks.
This has been of particular concern with the referendum on Egypt's new constitution just days away, and the military seems eager to throw its weight behind the process, though whether it will bolster the vote or taint it remains to be seen.
Several key judges say they are going to boycott the referendum, and are predicting that the vast majority of them are going to refuse any role in overseeing the vote. Previously the high court had insisted it wouldn't stand in the way of the vote.