An audit of the Kabul Bank in Afghanistan, long touted by US and Afghan officials as a sign of nation-building progress, has revealed that the bank was instead institutionalizing large-scale theft for the benefit of a few Afghan government cronies carelessly supported by Washington.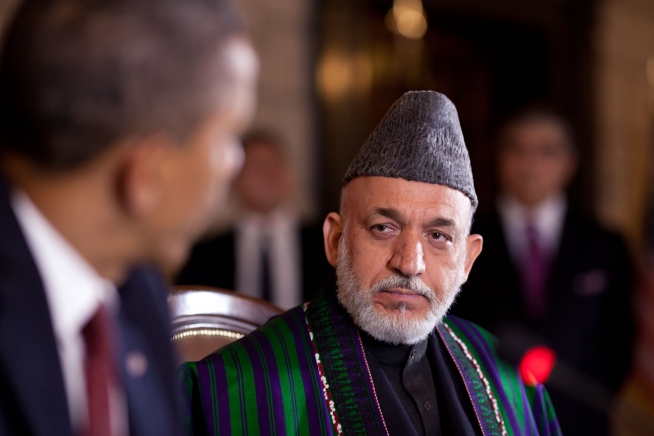 "From its very beginning," according to a confidential audit of Kabul Bank by the Kroll investigative firm, "the bank was a well-concealed Ponzi scheme."
"Afghan and American officials had for years promoted Kabul Bank as a prime example of how Western-style banking was transforming a war-ravaged economy," reports The New York Times. In reality, it was "institutionalizing fraud that reached into the hundreds of millions of dollars and obliterated Afghans' trust after regulators finally seized the bank in August 2010 and the theft was revealed."
According to the Times, "the audit asserts that Kabul Bank had little reason to exist other than to allow a narrow clique tied to President Hamid Karzai's government to siphon riches from depositors, who were the bank's only substantial source of revenue."
The revelations are in line with an almost universal understanding of the Afghan government's deep corruption, which Washington continues to prop up with billions of dollars and security assistance.
The Obama administration will continue to prop up the corrupt and ruthless Kabul regime for the foreseeable future, as negotiations for a new agreement to govern the presence of about 10,000 US troops beyond the much vaunted 2014 withdrawal date, perhaps until 2024.