MUJAO (the Movement for Oneness and Jihad in West Africa) has reportedly captured the last Tuareg-held possession in Northern Mali, the town of Menaka completing total Islamist control over the northern two-thirds of the nation, dubbed Azawad.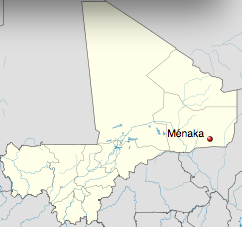 The move comes just days after a last-ditch effort by the National Movement for the Liberation of Azawad (NMLA) to take Islamist-held Gao failed, and while the NMLA Tuaregs vowed to continue fighting they seem simply outgunned.
This is a major shift from early this year, when NMLA showed up in the region with weapons taken from Libya and routed the Malian military, nearly completing their secessionist ambition before MUJAO and Ansar Dine showed up and took over.
Western officials continue to talk up a possible invasion of Azawad to oust the various factions and reimpose the Malian government (which has since undergone a coup) on the region, but it remains to be seen if a few thousand African Union invasion troops can really occupy the entire region.