Three Palestinian journalists were killed on Tuesday when Israeli bombs landed on their cars, according to a Gaza health official and the head of the Hamas-run Al Aqsa TV.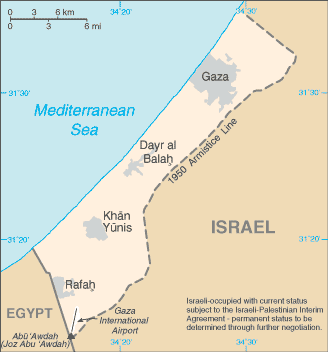 Israel acknowledged targeting the men, who were in a car with press markings, claiming they had ties to militants.
Also on Tuesday, an Israeli airstrike hit a building housing the office of the French news agency Agence France Presse.
Israel has previous targeted buildings with journalists in them, justifying the strikes by claiming Hamas targets resided in the same building.The airstrikes on the AFP building targeted two floors up from their offices and no one was injured.
Earlier in the week, Israel was caught deliberately targeting other Palestinian journalists, despite international laws prohibiting such action.
Lt. Col. Avital Leibovich, an Israeli military spokeswoman, said a preliminary investigation showed all three of those killed in the airstrike were linked to terrorism, but refused to elaborate.
Al Aqsa TV station head Mohammed Thouraya denied any such links. "Our crew were fighters, but they were not fighting with weapons," he said. "They were fighting with their cameras. They were on the battlefield to defend the people by filming the awful crimes (of the Israeli offensive) and broadcasting them to the world."