The terms of a ceasefire agreement between Israel and Hamas have begun to leak out, with Hamas claiming a settlement is being "held up" by Israelis after a week of bombardments in Gaza and more than 120 Palestinians killed, 900 wounded.
Hamas official Ezzat al-Rishq told Reuters that at this point there would be no announcement of an agreement until Wednesday.
"The Israeli side has not responded yet, so we will not hold a [news] conference this evening and must wait until tomorrow," said Rishq. "The truce is now held up because we are waiting for the Israeli side to respond."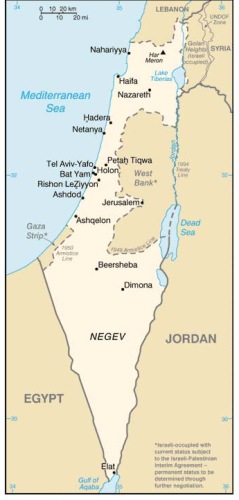 Reuters reported early Tuesday that both Israel and Hamas had agreed to an Egypt-brokered ceasefire that would come into force at midnight local time. Israel quickly denied this and subsequent reports came out about continuing Israeli bombing and dropping of leaflets urges Gazans to leave their homes if they want to stay safe, an indication of possible escalation.
CNN later reported that Israel was holding out official agreement to the ceasefire until after a calming in Hamas rockets from 2:00PM until 9:00PM local time. This broadly coincided with what Hamas official Ayman Taha initially told Reuters.
"An agreement for calm has been reached. It will be declared at 9.00 p.m. and go into effect at midnight," Taha said.
Al Jazeera reports that Hamas, through Egypt, expressed the terms of the ceasefire thusly: stop assassinations; stop rocket fire from Gaza; ease border crossings (not open totally); the guarantor of ceasefire is the Egyptian government.
Hamas and Egypt have been clear and focused in their desire and terms for a ceasefire, whereas Israel continues to issue vague responses and refuses to welcome an end to hostilities.