Once relegated to the Federally Administered Tribal Areas (FATA) and the regions surrounding it, the Tehreek-e Taliban Pakistan (TTP) is spreading its influence across the nation, and has gained considered sway in Pakistan's financial capital of Karachi.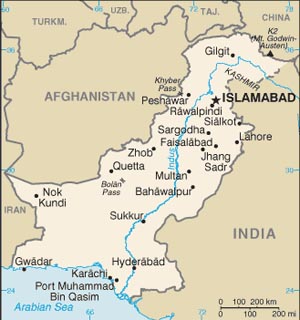 The TTP has shown an impressive ability to take advantage of the political faction fighting that has been going on for years in the city, offering relief in poorer Pashtun neighborhoods and recruiting the families of slain Pashtuns killed in the fight between ANP and the MQM.
Pakistan's Supreme Court issued an interim order earlier today demanding that the government of Karachi's Sindh Province take immediate action against all armed groups in the city, including not only Taliban but the factions linked to the two parties.
Sindh has made several abortive attempts at restoring order in the city, however, but the political sway of the parties involved in the fighting has made the matter all but impossible to get a handle on. So long as it continues, however, the Taliban will find fertile ground for recruitment among the families of victims.