The Likud-Beiteinu merger has left Israeli politics in a state of flux, with Prime Minister Benjamin Netanyahu apparently betting on a far-right secular surge in voters. But with other parties already making the anti-Likud sentiment a major election topic, yet another new party could be emerging.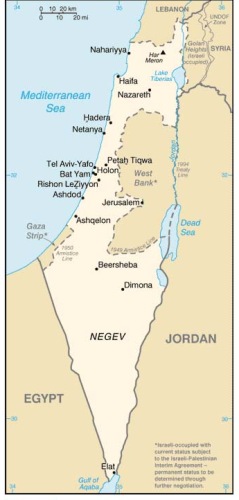 That party, which doesn't have a name and doesn't even really exist yet, would be a hypothetical Likud splinter faction led by Communications Minister Moshe Kahlon, who had previously announced his intention to "take a break" from politics. Kahlon is now polling as a major contender if he forms his own party.
Kahlon's blend of hawkish politics so comfortable in Israel's far-right with a more left-Socialist economic slant could make him the "moderate" of Israeli politics, and polls suggest he could net 10-20 seats with a new party by himself, and even 27 seats if he manages to convince former Kadima leader Tzipi Livni to join him.
The Kahlon-Livni bloc, interestingly, would rival Likud-Beiteinu in that scenario, as the poll showed a 30-27 seat split. Kahlon's bloc would take seats not just from them, but from Shas and Yesh Atid as well, which could make it difficult for either to form a government without the other.
Kahlon, however, insists he hasn't made a decision on running, and sources close to him say he wants to see more data before he decides. Prime Minister Benjamin Netanyahu, who would presumably be the big loser if Kahlon defects, insists he is confident Kahlon will stay in Likud-Beiteinu.