With everyone still trying to make sense of last week's Israeli attack on a Sudanese weapons factory, which killed two and caused considerable fire damage, a pair of Iranian warships have docked at Port Sudan.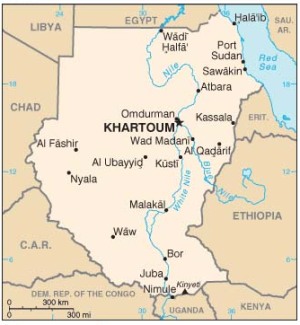 The timing of the arrival is likely coincidental, as the two ships, which are the same ships that crossed the Suez Canal and docked at Tartus earlier this year, were apparently already in the Red Sea when the attack took place as part of their anti-piracy patrols.
Reports over the weekend claimed that during the January 2010 Dubai assassination Israel got wind of Iranian ties to the Khartoum Factory, and that Israel believed it was producing Iranian missiles for Hamas.
There doesn't seem to be any evidence for that, at least none that has been made public. Sudan insists the whole claim is false, and that Iran has no ties to the weapons factory whatsoever.