Whatever pretense the Likud Party still had as the "moderate right," at least by Israel's standards, vanished in a flash yesterday with the announcement of the joint Likud-Beiteinu list in the upcoming election. Hawkish Netanyahu at number one, and super-hawk Avigdor Lieberman at number two, the party is well and truly Israel's War Party.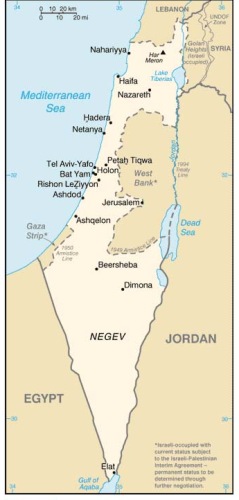 Likud was already the big party target for the opposition blocs, but it will be doubly so now that it represents the entirety of the Israeli secular far-right, and as the 800 lb gorilla of Israeli politics, every faction, from religious right to far left, is going to be gunning for them.
And that means gunning for their politics, which centers almost entirely on their hawkishness, the one issue that unites Likud-Beiteinu more than anything else. That means the election's central issue will inevitably be foreign policy.
Iran, to be more specific. Lieberman's political career has centered around twin goals of making people swear loyalty oaths and attacking Iran. Netanyahu's last few months in office have been defined almost entirely by his singular determination to start a war with Iran at any cost. With opposition blocs looking to differentiate themselves, expect the opposition to hasty war echoed by former Israeli officials like Meir Dagan to get a lot of backing from Israeli politicians hoping to court moderate voters.