The single deadliest attack in Afghanistan so far in 2012 happened today, when a suicide bomber with a ball-bearing-packed explosive vest detonated outside a crowded mosque in the Faryab Province capital of Maymaneh as worshippers were finishing up prayers for the Eid al-Adha holiday.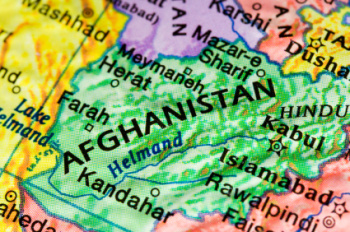 Death tolls are still not finalized, but provincial officials currently put the toll at 42 dead and 51 wounded, with 15 of the wounded in critical condition. More than 20 of the slain were reportedly members of the Afghan police.
The mosque was being visited by several high profile provincial officials, who are believed to be the intended targets. Indications are that none of them were harmed, however, as they were still inside the mosque when the blast happened.
A survivor says that the attacker was wearing a uniform of the Afghan national police force, and because of that he was not searched when he approached the mosque. It is the deadliest attack since December, when attackers from the Pakistani Lashkar-e Jhangvi (LeJ) attacked Shi'ite worshippers on Ashura.