The United Nations has decided to set up an investigations unit dedicated to examining the legality of drone attacks and uncovering cases in which civilians are killed in the Obama administration's drone war.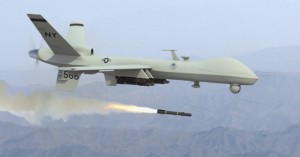 The announcement was made by Ben Emmerson, a UN special rapporteur, in a recent speech to Harvard law school in which he condemned secret rendition and waterboarding as crimes under international law.
Emmerson, along with several other colleagues at the UN, called for effective investigations into drone attacks this past summer, warning that some US drone strikes in Pakistan may amount to war crimes.
In his Harvard speech, he said: "If the relevant states are not willing to establish effective independent monitoring mechanisms…then it may in the last resort be necessary for the UN to act.
"Together with my colleague Christof Heyns, [the UN special rapporteur on extra-judicial killings], I will be launching an investigation unit within the special procedures of the [UN] Human Rights Council to inquire into individual drone attacks."
Emmerson argued that the Washington's claim that it can target for assassination with drones anybody, anywhere in the world because it is an international conflict was indefensible.
"The global war paradigm has done immense damage to a previously shared international consensus on the legal framework underlying both international human rights law and international humanitarian law," he said. "It has also given a spurious justification to a range of serious human rights and humanitarian law violations.
"The [global] war paradigm was always based on the flimsiest of reasoning, and was not supported even by close allies of the US. The first-term Obama administration initially retreated from this approach, but over the past 18 months it has begun to rear its head once again, in briefings by administration officials seeking to provide a legal justification for the drone program of targeted killing in Pakistan, Yemen and Somalia …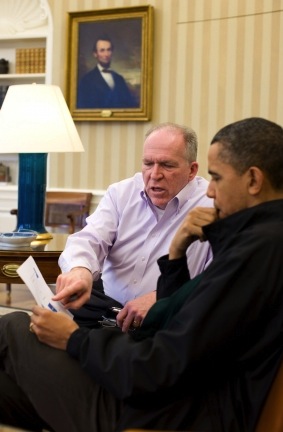 "[It is] alleged that since President Obama took office at least 50 civilians were killed in follow-up strikes when they had gone to help victims and more than 20 civilians have also been attacked in deliberate strikes on funerals and mourners. Christof Heyns…has described such attacks, if they prove to have happened, as war crimes. I would endorse that view."
Citing reports that the US has conducted follow-up drone strikes, Heyns said in June that, if it is true, "those further attacks are a war crime."
"Current targeting practices weaken the rule of law," he said. "Killings may be lawful in an armed conflict [such as Afghanistan] but many targeted killings take place far from areas where it's recognized as being an armed conflict."
The UN human rights chief Navi Pillay earlier this month called for a UN investigationinto US drone strikes in Pakistan, arguing their questionable legality and that they indiscriminately kill innocent civilians.
"I see the indiscriminate killings and injuries of civilians in any circumstances as human rights violations," she said, adding that, "Because these attacks are indiscriminate it is very, very difficult to track the numbers of people who have been killed."
Obama administration officials told the New York Times recently that they "[count]all military-age males in a strike zone as combatants…unless there is explicit intelligence posthumously proving them innocent." Operating on the principle of guilty until proven innocent is an extreme form of Executive Branch overreach.