Just days after approving another 800 house settlement expansion in occupied East Jerusalem, Israeli Prime Minister Benjamin Netanyahu today told his cabinet that the expansions will continue "without limits."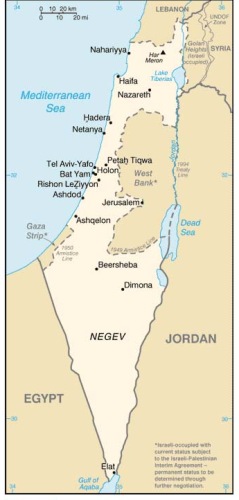 "We are not imposing any restrictions on construction in Jerusalem," Netanyahu added, "it is our capital." In public speeches Netanyahu rarely acknowledges the difference between Israeli Jerusalem and East Jerusalem, the portion of the city that lies in the occupied West Bank and which is the planned capital for an independent Palestine. Netanyahu and other officials regularly refer to Jerusalem as the "eternal, undivided capital" to reflect their opposition to this.
The comments were slammed by Palestinian officials, who said it was part of a deliberate effort to sabotage the peace process, which has been stalled for over a year over the continued expansion of settlements.
The more likely explanation is a political one, however, as Netanyahu has called for early elections and is courting the votes of Israel's far-right, which is outspokenly in favor of expanding the settlements and by and large opposed to the peace process on general principle. The annexation of East Jerusalem, though not recognized by the rest of the world, is also a key issue for the Israeli right, and Netanyahu reportedly plans to construct a military academy in the area.