Pakistani officials are confirming that they have formally transferred an extradition request to Afghanistan by way of US diplomats seeking the handover of Mullah Fazlullah, the current leader of the Tehreek-e Nifaz-e Shariat-e Muhammadi (TNSM), a militant group from Pakistan's Malakand region currently operating out of Afghanistan.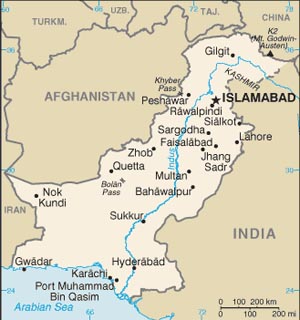 Fazlullah is accused of being the mastermind of the attack on Malala Yousufzai, the 14-year-old girl who was attacked by Swat Valley Tehreek-e Taliban Pakistan (TTP) fighters earlier this month. He is said to have used his influence in the attack in hopes of raising his profile in the region.
The TNSM was once a much larger faction across Malakand, though much less violent, under Sufi Mohammed, who tried to see Sharia courts implemented in the region through popular support and political pressure. Though he succeeded initially the Pakistani military attacked his group under US pressure, capturing him. He has since taken a back seat in the TNSM, leaving day-to-day decisions to his more militant son-in-law Fazlullah.
The question of extradition is likely to be a complicated one, because Fazlullah's exact location is unknown. Officials say he is assumed to be in an Afghan border province, likely Kunar, but the Afghan government's ability to capture him, even with NATO backing, is another matter entirely.