Israeli navy commandos on Saturday seized a ship headed to the Gaza Strip carrying about 30 pro-Palestinian activists as it attempted to break Israel's harsh blockade of the impoverished territory.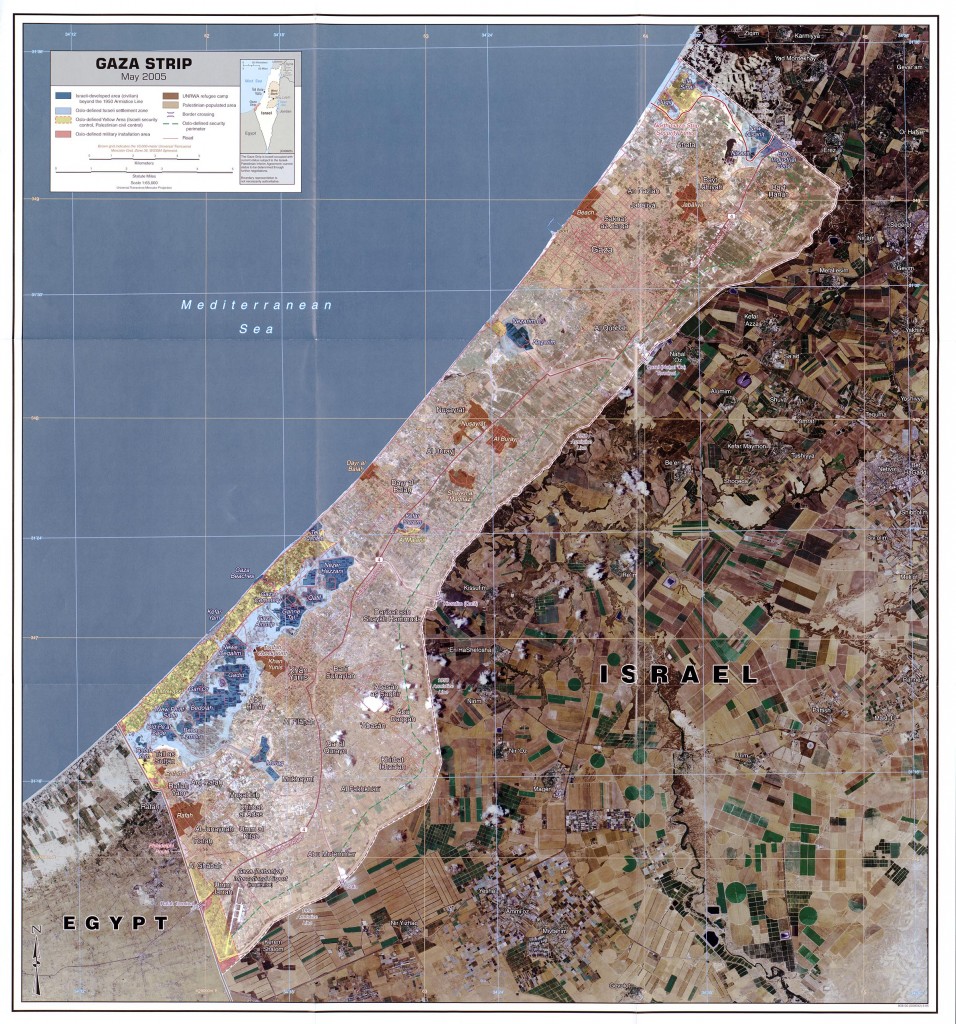 Israeli officials said that once the ship refused to alter its course, soldiers intercepted the vessel, which was carrying much needed supplies for Gazans, and directed it toward an Israeli port. The activists did not resist and no injuries were reported.
This was just the latest attempt by activists to bring attention to Israel's strict blockade on Gaza. In 2010, Israeli commandos killed nine Turkish activists on a similar protest ship carrying humanitarian supplies.
Israel's blockade on Gaza bars all kinds of goods coming in and out of the territory, as well as restrictions on movement for Palestinians living there. It is a cruel form of collective punishment on the 1.6 million Palestinians there because of the Hamas government.
As part of the blockade, the Israeli military meticulously and callously calculated the number of calories Gaza residents would need to consume in order not to starve, and used those calculations to inform how to impose a harsh economic blockade on the Palestinians, according to newly released documents.
In a 2008 US diplomatic cable released by WikiLeaks, Israeli officials "confirmed to Embassy officials on multiple occasions that they intend to keep the Gazan economy functioning at the lowest level possible consistent with avoiding a humanitarian crisis."
"As part of their overall embargo plan against Gaza, Israeli officials have confirmed," the cable said, "on multiple occasions that they intend to keep the Gazan economy on the brink of collapse without quite pushing it over the edge."
"The idea is to put the Palestinians on a diet, but not to make them die of hunger," Israeli advisor Dov Weisglass said in 2006, claiming the hunger pangs are supposed to coerce Palestinians to force Hamas out of government.
The Israeli military justifies blocking aid ships to Gaza by saying its threatening and claiming the supplies aren't allowed into Gaza for security reasons. But clearly a ship full of peace activists, including parliament members from Greece, Norway, Sweden and Spain, are not bringing supplies to be used for violence against Israel. Yet Israel still blocks the vessels, unembarrassed that the whole world knows of it's deliberate plan to impoverish civilians in Gaza.