Two police were killed today and four others wounded when a suicide bomber detonated his explosives in front of a Shi'ite mosque in the Iranian port city of Chabahar. Iranian officials hinted that they believe Jundallah is responsible.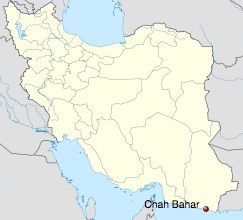 The attack could have been much worse, but security prevented the bomber from entering the crowded mosque itself. When he tried to run away, nearby police came and he detonated before his capture.
Chabahar, like most of the Sistan-Baluchistan Province, is majority Sunni but has a significant Shi'ite minority. Baloch separatist movements often attack Shi'ites to express opposition to the Iranian government.
None of those groups has nearly the history of attacking mosques that Jundallah does, however. The group, formerly affiliated with al-Qaeda, has since become the most active terror group in southeastern Iran, and has been reportedly courted by Israel's Mossad.
Last 5 posts by Jason Ditz