The shooting of 14-year-old Malala Yousafzai by the Tehreek-e Taliban Pakistan (TTP) has horrified a nation, and what good is a horrified nation if it can't be exploited for a war?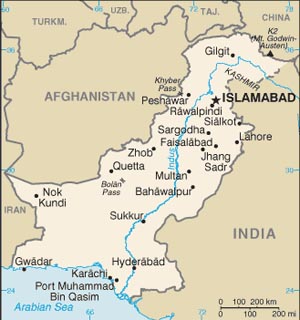 That's the message from former Pakistani Ambassador to the US Maleeha Lodhi, who is calling for a massive military operation against North and South Waziristan, saying that this is a great chance to do so before "the window of public consent" closes.
There is a lot of anger at the TTP right now, but there isn't a consensus about starting a war, with many insisting that a negotiated settlement is the only way to end the violence across Pakistan, as years of military offensives have not succeeded, and there is no reason to think an escalation will either.
Starting a war right now might be convenient from a rhetorical standpoint, but with winter just weeks away the region is going to be impassable soon and the fighting could be hugely difficult. Coupled with the election coming up early next year, and ugly war with huge casualties is the last thing the shaky Zardari government is likely to want.