At least 18 people were killed and another six wounded today in a US drone strike against the Orakzai Agency, with the drones firing several missiles at a compound belonging to Maulana Shakirullah, a commander loyal to the Bahadur Group.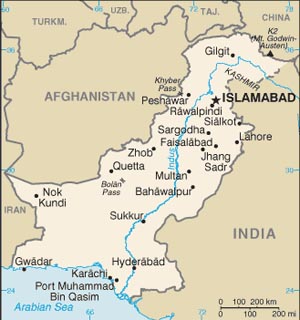 The Bahadur Group, a loose-knit militant faction run by Hafiz Gul Bahadur was initially part of the Tehreek-e Taliban Pakistan (TTP), and still uses the name despite a falling out between Bahadur and the Mehsud leadership of the TTP at large. Bahadur's group has deals in place with the Pakistani military promising mutual non-aggression during Pakistan's operations against the Mehsud factions of the TTP.
The identities of the victims are unclear, but local officials say that several Afghan nationals are believed to have died in the attack. This is not a tremendous shock, as the area attacked is not far from the border and large numbers of Afghan Pashtuns continue to live in the Pakistani tribal areas since the 2001 US invasion.
Today's attack is the second US strike against the tribal areas in as many days, as yesterday a strike against North Waziristan killed five other people, none of whom has been identified.