A convoy of Pakistanis and foreign supporters (including a handful of Americans) are in the capital city of Islamabad tonight preparing for the start of tomorrow's major march into the South Waziristan Agency.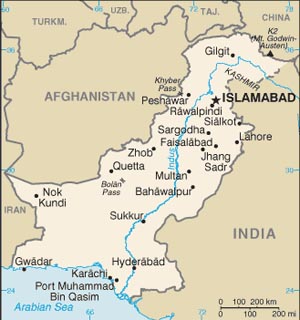 The rally aims to protest ongoing US drone strikes against Pakistan's tribal areas, and is organized by Pakistani MP Imran Khan, whose Pakistani Tehreek-e Insaf (PTI) party is using nationwide resentment against US attacks to increase its political profile ahead of the next election.
Officially the Pakistani government insists it is opposed to the US drone strikes, but in practice they have done little to prevent them, and the US maintains that they have the "tacit consent"  of the Pakistani government to continue.
The Tehreek-e Taliban Pakistan (TTP) has also issued a statement today denying media reports that they have offered to provide security for tomorrow's march, saying that their forces are "too important" to waste their time with an opposition rally. The TTP also called the rally a political "gimmick."