He made it clear yesterday that this is definitely a war he doesn't want, but Turkish Prime Minister Recep Tayyip Erdogan warned today that the nation is "not far from war" with neighboring Syria after yet another mortar shell strayed across the border into Turkey.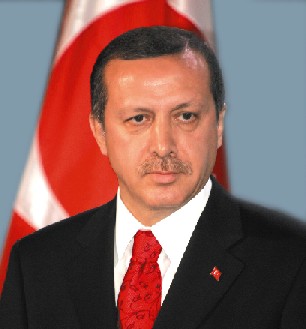 Turkey's parliament was already on board for the conflict, voting for cross-border attacks yesterday, and the Turkish military has continued striking Syria for three straight days now.
So while Erdogan is putting this in the context of Syria "testing Turkey's patience," it may well be that continued tensions and cross-border incidents could be putting him in a tough position, faced with growing internal calls to start a war as well as major antiwar rallies in northern Turkey.
In the end, while today's mortar shell didn't actually hit anything, it has risked making an unstable situation even worse, with nations like Iraq openly expressing concerns that the Syrian Civil War could quickly go region-wide if it spills into Turkey.