The Iraqi government has issued a call for the Turkish government to end all cross-border raids into Iraqi Kurdistan, saying that it rejects the "pretext" of Turkey that the raids are necessary to hunt down Kurdish rebels.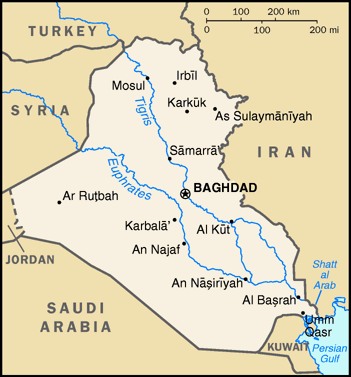 Turkey is considering the extension of its own internal mandate for military operations inside northern Iraq, which is set to expire in the middle of the month. Turkey has been sending troops into Iraqi Kurdistan off and on since the 2003 US invasion.
Turkey's war with the Kurdistan Workers' Party (PKK) has been escalating in recent months, and the Turkish government has regularly accused the PKK of setting up hideouts inside Iraqi and Syrian territory to avoid raids.
Today, however, the fighting was inside Turkey, as troops say that they killed 12 Kurdish militants in clashes after the militants attempted to raid a border post. The report gave no indication of any Turkish military casualties in the fight.