Following yesterday's news that France has closed a number of embassies across the Middle East, Germany has announced that they will close every embassy across the Muslim World for Friday, fearing protests could turn violent.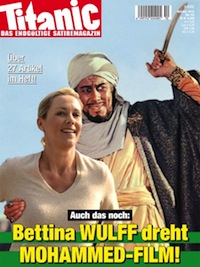 Last Friday the German embassy in the Sudanese capital of Khartoum was sacked, apparently in response to anti-US anger stemming from a YouTube film trailer of an anti-Muslim film.
Anger at the US seems to still be the focus, while the release of a French magazine full of cartoons of Mohammed is the impetus for the French closure. Though nothing German has come out yet, the satirical German magazine Titanic has said it will publish an issue of Mohammed cartoons later in the month.
The German closures will have little impact, as officials say that many of the embassies are closed anyhow because Friday is the Muslim religious day, and the traditional day off in the region. Diplomats have been given specific instructions to avoid the embassies tomorrow, however.
Last 5 posts by Jason Ditz