The United States on Monday scaled back operations with Afghan security forces to lower the risk of insider attacks and pacify tensions with the Afghan people following international protests in Muslim countries over an anti-Islam video produced in the US.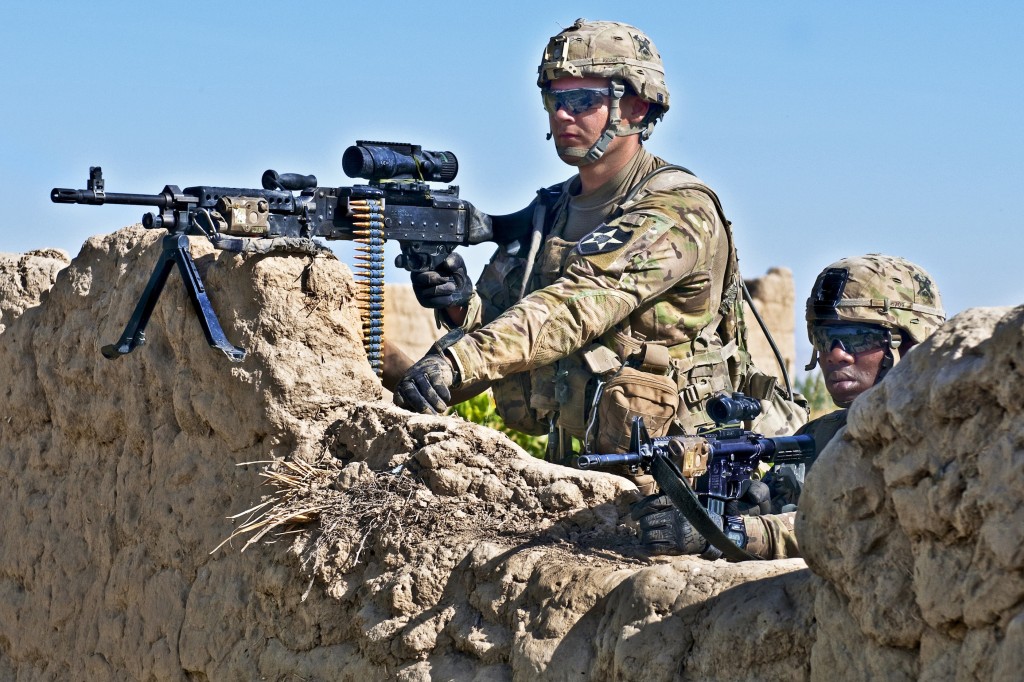 This is the second recent order that scales back the US-led NATO training mission in response to so-called insider attacks, in which Afghan security trainees try to kill NATO troops. So far this year, 51 international troops have been killed by Afghan forces, mostly American.
Protests over the anti-Islam video, which spread from Morocco to Libya to Egypt and Yemen, came late to Afghanistan. But violent anti-US demonstrations erupted on Monday in Kabul and gunmen clashed with police.
The increasing distance and distrust between NATO troops and Afghan security forces is "undermining the mantra that both sides are fighting the Taliban "shoulder to shoulder,'" reports the AP. But nobody believes that mantra other than deluded Americans with faith in the failed war in Afghanistan.
Secretary of Defense Leon Panetta tried to propagandize on Monday, claiming the huge spike in insider attacks were the Taliban insurgency's "last gasp." While it's true the Taliban is responsible for a great number of these infiltrators, the insurgency is as strong as it has ever been, despite 11 years of US counter-insurgency campaigns.
General Martin Dempsey, unusually frank about various issues, said on Sunday that insider attacks presented a "very serious threat" to the Afghanistan campaign. "We're all seized with the problem," he said. "You can't whitewash it. We can't convince ourselves that we just have to work harder to get through it. Something has to change."