You may retire from the Pentagon, but you never retire from shilling for its budget.
Former Secretary of Defense Robert Gates and former Joint Chiefs Chairman Admiral Michael Mullen joined together today to angrily condemn Congress for not having yet exempted the military from the ongoing budget dispute.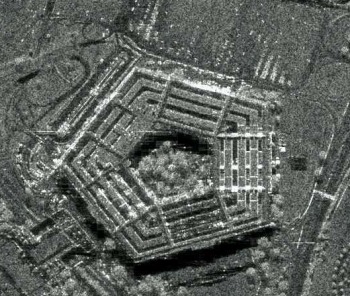 This has been an ongoing Congressional battle, with the most hawkish demanding that the "sequestration" scheme, which might put the continued growth of the military's budget, already a record in the history of all mankind, at risk of slowing or even stalling.
Though the Pentagon has explicitly avoided planning for sequestration, hawks have put together a "worst case" scenario that would put military spending at 2007 levels, which were enormous but are insufficient by their estimation. Even this was based on the assumption of savings from not occupying Afghanistan, something which is not seriously being considered by either party.
Gates and Mullen urged the "adults" in Congress to come together and save military spending growth by any means necessary. As an advance look at what this will mean, Sens. John McCain (R – AZ) and Lindsay Graham (R – SC) openly talked about hiking taxes as an "alternative" to allowing sequestration to effect the Pentagon.