Despite Pakistan being among the first nations to ban YouTube, public anger over the trailer for a anti-Muslim film led to massive protests against US sites across the nation, with protesters clashing with police at several locations and at least two people killed.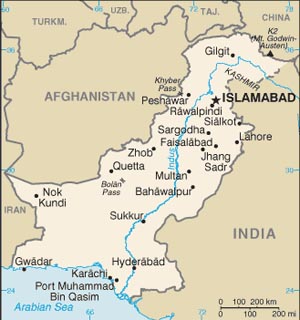 Multiple protesters were reported in the port city of Karachi, where thousands of people showed up to march against the US consulate before being attacked by police. The protesters reportedly "got close" to the consulate but caused no damage.
The largest protest was reportedly in Lahore, however, a city where anti-US resentment lingers from the Raymond Davis fiasco, in which a consulate worker, later revealed to be a CIA contractor, murdered two men. Some 6,000 were reported at this rally, which demanded US diplomats be expelled en masse from Pakistan.
One of the two people killed was a protester with Majils-e Wahdatul Musilmeen, which marched on the Karachi consulate. They plan to register a murder case against consulate officials for his death. The other person slain was a bystander in Hyderabad, a shopkeeper hit with a stray bullet apparently fired by police.