The Obama administration has officially designated the Pakistan-based Haqqani network as a foreign terrorist organization, in a controversial move with unknown consequences for the drawing down of the war in Afghanistan and US-Pakistani relations.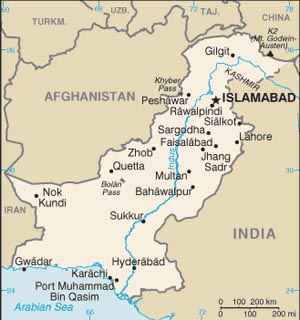 The Haqqani network is a branch of the Afghan Taliban, although it is based in northern Pakistan, from which it launches attacks on US-NATO soldiers occupying Afghanistan. For years Washington has criticized Pakistan and its secret service, the ISI, for its ties to the Haqqani network, for providing them safe haven and even providing them with some logistical support.
What ties there are go back to Reagan administration policy of funneling money and weapons through Pakistan to Islamic fighters in Afghanistan against the Soviets. Back then, the Haqqani network were freedom fighters. Now the US says they're officially terrorists, illustrating the whole farce of formal State Department terrorist designations.
Pakistan doesn't openly support the Haqqani network. They say their military is stretched too thin to be able to take on the formidable group, known for some of the most violent and high-profile attacks in Afghanistan. But Pakistan's reluctance to attack the Haqqanis is based on a perception of national interest that they pose no threat to them and may in fact be useful to counter Indian influence in Afghanistan after American forces drawdown.
The formal designation could have other deleterious effects. Some even within the Obama administration have "worried that it could elevate the Haqqanis from their current status as an amorphous, tribal movement," reports the Associated Press. "That could end up hurting counterterrorism efforts by increasing their appeal among would-be jihadists."