The Afghan government expelled or arrested hundreds of soldiers on suspicion of being infiltrators on behalf of the insurgency, after pressure from the US and NATO to do something about the dramatic rise in "insider attacks."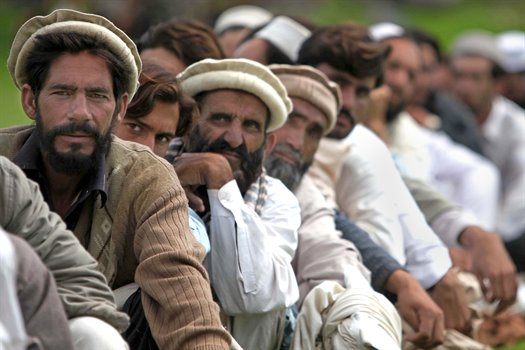 The arrests come after NATO's top official Secretary-General Anders Fogh Rasmussen reportedly "expressed deep concern" to Afghan President Hamid Karzai about the rise in attacks by Afghan security forces on their NATO trainers.
Up to 45 NATO troops have been killed by their Afghan counterparts this year, mostly Americans. Initially, the Afghan blamed the attacks on infiltrators from Pakistan's spy service, ISI.
The Afghan Defense Ministry wouldn't say how many Afghan troops had been detained or dismissed . But ministry spokesman Zahir Azimi did say, "Hundreds were sacked or detained after showing links with insurgents. In some cases we had evidence against them, in others we were simply suspicious."
Last month it was reported that the Taliban's supreme leader Mullah Omar issued a statement bragging about extensive insurgent infiltration in America's trained security personnel in Afghanistan.
"They are able to (safely) enter bases, offices and intelligence centers of the enemy," he said. "Then, they easily carry out decisive and coordinated attacks, inflicting heavy losses on the enemy."
As a former US official told Dexter Filkins of the New Yorker, "several hundred soldiers in the Afghan Army are thought to be agents for the Taliban or for Pakistan." He said that many insurgents who have infiltrated the Afghan forces and killed US troops "had been planted in the Army by the Taliban or by Inter-Services Intelligence, Pakistan's main intelligence branch."
The Obama administration continues to claim the mission in Afghanistan is going according to plan, despite these glaring failures plaguing the effort which is set to wind down in just two years time.
Last 5 posts by John Glaser