At least two people were killed, and by some accounts four, in an attack against a US consulate car in the northern Pakistani city of Peshawar. The car was rammed by a vehicle loaded with explosives during morning rush hour.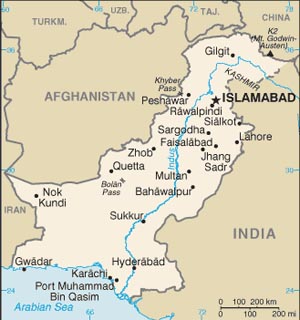 The exact toll has been a matter of considerable dispute, as the Information Ministry initially reported four people killed, two Pakistani consulate employees and two Americans. The State Department later claimed no consulate employees at all died and that four were injured.
Local security officials were the last to make a statement, saying that two Pakistanis were killed and 19 others wounded, including two Americans. They gave no indication who the two slain Pakistanis were, however.
The attackers were apparently planning the strike very carefully, waiting for a police escort in front of the consular cars to pass before ramming one of them. So far no group has claimed credit for the attack, which Secretary of State Hillary Clinton termed "cowardly."
Several groups in Pakistan have axes to grind with the US, however, particularly as it relates to the ongoing drone strikes against North Waziristan, so there is no shortage of potential groups that would try to launch such a strike.
Last 5 posts by Jason Ditz