Two car bombs exploded in Syria on Saturday, one in the capital Damascus and another in the eastern Deir al-Zour province, killing at least two people, as weapons and aid from the US and its allies continues to flow.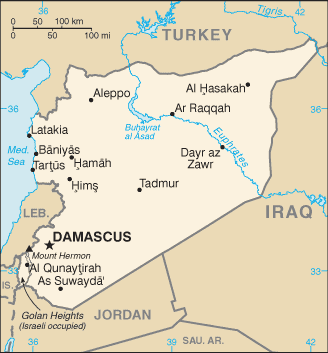 Syrian opposition activists gave account to the bombings and could not be independently confirmed, but the targets appeared to be pro-government areas, although civilians were killed and injured in each attack.
The introduction of car bombs and suicide bombings into the Syrian conflict has been increasing as of late. These kinds of tactics are associated with the kind of sectarian violence of insurgents and militants in neighboring Iraq, called al-Qaeda and terrorism by the US.
In Syria though, Washington is not calling it terrorism. Instead, Washington is supporting the groups carrying out this violence in Syria, despite the fact that many of the same groups fought against the US and the Baghdad government it supports in Iraq.
"The evidence is mounting that Syria has become a magnet for Sunni extremists, including those operating under the banner of Al Qaeda," the New York Times reported in July. "The presence of jihadists in Syria has accelerated in recent days in part because of a convergence with the sectarian tensions across the country's long border in Iraq."
According to one US intelligence estimate, as many as a quarter of the 300 rebel groups in Syria may be fighting under the banner of al-Qaeda, says Rep. Mike Rogers (R-MI), chairman of the House Intelligence Committee.
Earlier this month, a United Nations investigation found that rebel militias have committed war crimes along with the Syrian regime. But the Obama administration does not appear to be budging from its current policy of support for the rebels.