Just one day after the Pakistani government summoned a top US diplomat to formally protest the ongoing drone strikes against North Waziristan Agency, the Obama Administration has launched three more strikes, killing 18 others.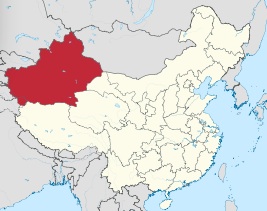 The strikes all targeted the Shawal Valley, destroying a house and two vehicles. One of the strikes apparently targeted members of the East Turkestan Islamic Movement (ETIM), a separatist faction looking to turn China's Xinjiang Province into an independent nation.
The strike against ETIM reportedly killed Emeti Yakuf, one of the group's leaders. Yakuf was wanted in China on charges of leaving the country illegally and was also accused of plotting to bomb the 2008 Olympics.
One of the other strikes killed two unnamed "leaders" in the Tehreek-e Taliban Pakistan (TTP), while the third strike's victims are entirely unknown, but as is the custom they have all been labeled "suspects."