Pakistan's Foreign Ministry has summoned a senior US diplomat to lodge a formal protest at the repeated use of CIA drones against the North Waziristan Agency, saying they are a violation of national sovereignty.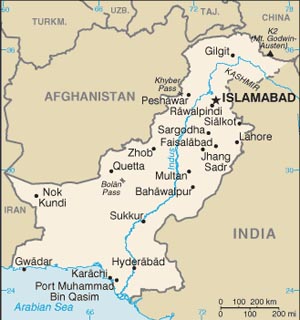 The US has launched several attacks over the past few days, including three strikes over the weekend that killed at least 17 people. Pakistani officials say one of the attacks targeted random tribesmen preparing for an Eid al-Fitr celebration.
Pakistan's government had initially approved strikes against the tribal areas and even provided the US with an air base from which to launch them, popular opinion and the dramatic escalation of the strikes eventually led them to demand their cessation and oust the US from the air base.
The Obama Administration has dismissed concerns about the drone strikes, and has also ruled out ending them even if Pakistan demands it. Since Obama took office the US has killed well over 2,000 people in Pakistan drone strikes, though only a few dozen have ever been identified.