A US drone strike launched in northern Pakistan killed five people reported as militants in a suspected militant hideout. The target was an unnamed warlord leader, who was not among the five killed.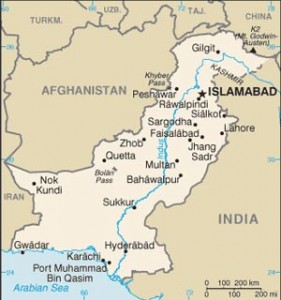 As is usual, no hard information was provided about the individuals killed in the strike. Despite the fact that everybody knows about the drone war in Pakistan, the program is still technically secret and so the Obama administration refuses to answer questions about it. The underlying premise here being that it's none of the American people's business who their own government is killing.
The intended target was Hafiz Gul Bahadur, a militant commander whose forces frequently target US troops in neighboring Afghanistan. The five killed were said to be "supporters" of his, although this is unknown given the Obama administration's policy of automatically counting military age males in a strike zone a militant, unless posthumously proved otherwise.
Pakistan considers drone strikes into its territory a severe breach of its sovereignty. Despite repeated demands for Washington to stop bombing their country, the Obama administration has continued the drone war unabated.
Christof Heyns, UN special rapporteur on extrajudicial, summary or arbitrary executions, has questioned the legality of America's drone war. "Current targeting practices weaken the rule of law," he said. "Killings may be lawful in an armed conflict [such as Afghanistan] but many targeted killings take place far from areas where it's recognized as being an armed conflict."
UN rights chief Navi Pillay has raised similar concerns. "Drone attacks do raise serious questions about compliance with international law," she said, after urging an investigation in June.
"I see the indiscriminate killings and injuries of civilians in any circumstances as human rights violations," she said, adding that, "Because these attacks are indiscriminate it is very, very difficult to track the numbers of people who have been killed."