The Iraqi central government and the Kurdistan Regional Government (KRG) have reached a deal on the ongoing tensions between their respective security forces deployed along the Syrian border, according to officials with the Kurdish Peshmearga.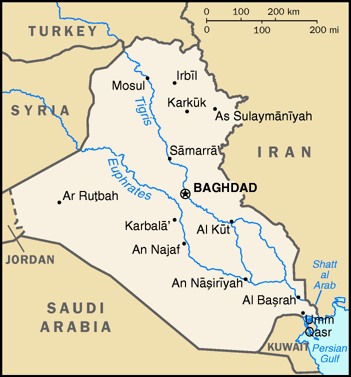 As the Syrian Civil War has increasingly neared the Iraqi border, both Iraqi military and Peshmearga forces have been deployed to prevent spillover, which itself wasn't particularly successful since Iraq is witnessing a huge surge in violence over the past few months.
But the deployment caused other problems though, which is what today's meetings were mostly about. The Iraqi military has complained the Peshmearga is violating their sovereignty by deploying troops to the area along the frontier between Kurdistan and the rest of Iraq and not letting the military through.
The deal has both sides tentatively promising to withdraw from the "disputed" area at the behest of the US. Since the Syria problem is just getting worse over time, it isn't clear how this will impact their plans for border security.