Tensions between the Afghan and Pakistani governments over the ongoing cross border raids against Pakistan's Swat Valley look to get considerably worse today, after Interior Minister Rehman Malik accused the Karzai government of supporting the leader of the Swat Valley Tehreek-e Taliban Pakistan (TTP).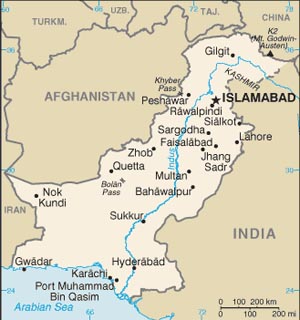 Malik said a number of Afghans are involved in backing the TTP-S leader, Fazlullah, who has been organizing attacks out of Afghanistan's Kunar Province into Pakistan. He said it was almost certain that "elements" of the Karzai government were among them.
The TTP-S was reported "wiped out" by Pakistan years ago during the invasion of Malakand. A small remnant force fled into neighboring Afghanistan and has been rebuilding every since, and is now launching strikes into Swat Valley and Bajaur.
US officials have expressed "outrage" at Pakistani complaints about the cross-border raids, saying it is "unfair" to complain about Afghan safe-havens for TTP fighters when Afghan Taliban factions are also operating out of Pakistan.