The Aspen Security Forum was already the site of one dust-up Friday, when an Obama aide expressed outrage at Pakistani Ambassador Sherry Rehman for complaining about Taliban attacks from Afghanistan. Controversy continued today when Rehman insisted Pakistan will continue to push for the US to end drone strikes against the country.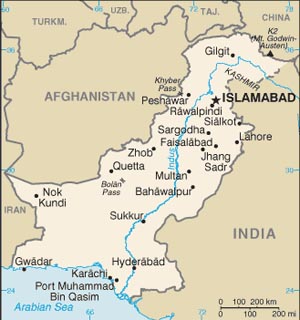 "I am not saying drones have not assisted in the war against terror, but they have diminishing rate of returns," Rehman said, adding that ISI chief Zaheer ul-Islam will push for an end to drone strikes when he arrives in Washington on Wednesday.
Rehman's comments about them having "assisted" at one point seem to be an effort to explain why Pakistan's government at one point supported the drone strikes, and even bragged out helping the US select targets.
While they might well perceive some change on the ground, the policy change in Pakistan was likely driven more by popular outrage, with massive anti-US protests a regular sight in major Pakistani cities. Several opposition parties have also criticized the drone strikes for killing a large number of unidentified people.