The US Treasury Department has issued a waiver to an American group that supports the Free Syrian Army, authorizing it to provide logistical and financial support to Syrian rebel militias, reports Al-Monitor.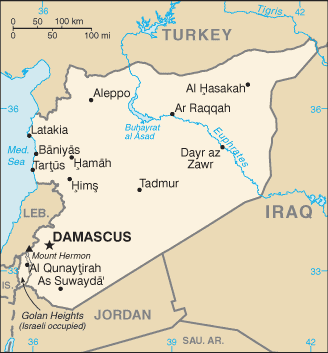 The Treasury Department's Office of Foreign Asset Control (OFAC) last week sent the waiver to Brian Sayers, of the Syrian Support Group, which describes itself as "a United States-based non-profit organization committed to supporting the Free Syrian Army."
"The OFAC decision is huge," Sayers said. "It gets us the leeway to support the Free Syrian Army in broad terms."
The Syrian Support Group, according to Sayers, aims to "provide direct support for the FSA, and to stand up the Free Syrian Army as the future Syrian Army," which "requires both short term things — financial operations, logistics support, communications— but also long-term support: security sector reform, a training doctrine."
One Syrian source told Al-Monitor that the group's aim is "to help turn the FSA into a more organized entity that could receive intelligence and other assistance from Western security agencies." The US seems to be outsourcing the task of beefing up the rebel militias and making them look good enough on paper to be eligible for more substantial US support.
Up to now, the US has been providing communications gear and other non-lethal aid as well as facilitating the delivery of weapons from allied Arab governments in the Gulf and from Turkey. This was the case despite numerous reports of serious crimes committed by the rebels, including torture and extra-judicial killings, and despite a total lack of organization or demonstrated commitment to a democratic alternative to the Assad regime.
Just as Washington began to deepen its support to the rebel militias, al-Qaeda militants and other Sunni extremists became a greater and greater part of the opposition. "The evidence is mounting that Syria has become a magnet for Sunni extremists, including those operating under the banner of Al Qaeda," said a report this week from the New York Times.