Congolese troops launched a new offensive against East Congo rebels today, with UN helicopter gunships leading the way in an attack near a captured army garrison which the rebels began sieging earlier this month, and which the Congolese Army retook Wednesday.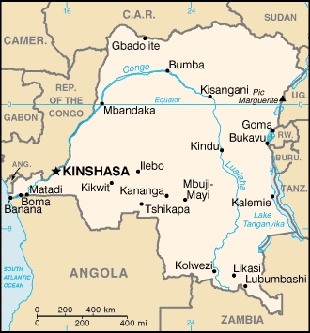 The fighting today centered on the area around the camp as well as the nearby town of Rutshuru, which the rebels continue to hold. Congo's Maj. Olivier Hamuli says that the army made a "strategic retreat" from the town to protect civilians, but that overall the offensive is "running quite well."
Congo's Army has found itself on the ropes fighting the March 23 Movement, which has been contesting the North Kivu Province for months. The army has been increasingly reliant on UN backing in the fighting.
The rebels had warned earlier this month that if the UN "peacekeeping" mission didn't stop launching overt attacks against them they would threat them as a hostile force. The UN has defended its use of helicopter gunships in attacks on rebels as a "projection" of UN force into the mineral rich region.