After years of development and hundreds of millions of dollars in costs, the US Air Force Secretary said on Wednesay that huge bunker buster bombs built to hit Iran's nuclear facilities are ready to go if necessary.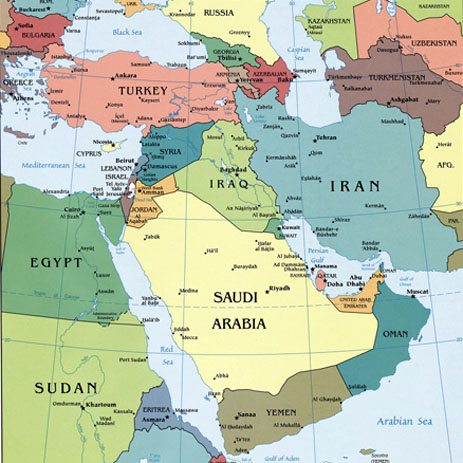 The 30,000-pound Massive Ordnance Penetrator is designed to destroy deeply buried, fortified facilities that protest nuclear enrichment facilities, like the one Iran has for civilian purposes at Fordo.
"If it needed to go today, we would be ready to do that," US Air Force Secretary Michael Donley said this week.
"We continue to do testing on the bomb to refine its capabilities, and that is ongoing. We also have the capability to go with existing configuration today," Donley added.
The comments come amid increased economic sanctions on Iran for nuclear program that everyone recognizes has no weaponization aspect to it, despite insinuations to the contrary by US and Israeli officials. Washington has also been beefing up its military presence all over the Persian Gulf in a bid to militarily surround and intimidate Iran.
Last year President Barack Obama authorized the transfer of dozens of GBU-28 bunker buster bombs to Israel, to placate supposed concerns about Iran's nuclear program. The Pentagon also just reached an agreement with Lockheed Martin Corp. for Israel's $2.75 billion agreement to buy 19 F-35 fighter jets, and options for up to 75 of the radar-evading fighters.
At the same time, the US has been beefing up the military capabilities of Iran's other regional foes in the Arab Gulf states, like Saudi Arabi, Qatar, and United Arab Emirates, the latter two of which just received promises from Washington to build new missile defense systems.
The United States has moved significant military reinforcements into the Persian Gulf in recent weeks, including increasing the number of fighter jets capable of striking the Islamic Republic. The Obama administration has put new, stealthy F-22 and F-15C warplanes into two separate bases in the Persian Gulf.
"Those additional attack aircraft give the United States military greater capability against coastal missile batteries that could threaten shipping, as well as the reach to strike other targets deeper inside Iran," reports the New York Times.
Together, all of these aggressive and belligerent postures are helping to make a political settlement with Iran – after months of ineffective diplomatic talks – all the more remote, as the Iranians feel more and more threatened.