The Obama Administration was finally able to convince Pakistan to look the other way on the November killings of 24 Pakistani soldiers and reopen the border to occupied Afghanistan. Getting the trucks rolling again might not be so easy.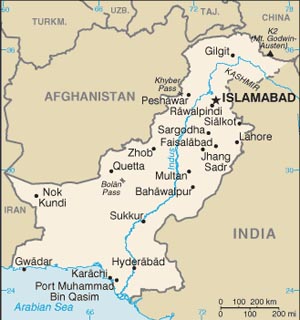 That's because several truck owners and drivers are refusing to take NATO's cargo anywhere, and are going to remain in Karachi until they are paid, with one owner of 310 trucks estimating that he was owed $15 million.
The US and other NATO nations had some 1,500 trucks constantly ferrying war goods to Afghanistan through the Karachi route, and a lot of those trucks were just kept waiting for months and months as US officials repeatedly predicted a deal to reopen the route was imminent.
Apparently with the trucks just sitting idle, NATO didn't feel like they had to pay them. Since the whole reason the border was closed was because the US attacked Pakistani military bases then refused to apologize for almost nine months, the drivers clearly don't feel they should be the ones losing money on the deal.