68-year-old Sandra Cortez would like you all to know she isn't a terrorist. And she really isn't, but getting herself off of the US terrorist watchlists, which she discovered she was on when an attempt to buy a car in 2005 lead to her detention by the dealership, is a battle she's still fighting.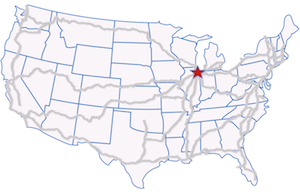 On March 31, 2005, Cortez attempted to buy a Subaru in Denver. That's not so strange, lots of people buy Subarus in Denver. What was strange is that upon attempted to buy the car, the dealership's employees started peppering her with questions about where she was born and any times she'd left the country.
Turns out Sandra Cortez' name sounded a little too much like the name of someone in Colombia, and the dealership kept her for several hours, warning her that they are going to call the FBI.
The FBI never showed. Its not clear if they were ever even called. Born in Chicago and having never been out of the US, Cortez' sort of Colombian sounding name has her on a list which the Patriot Act obliges people to check before granting her any credit.
Cortez discovered she was on the list, and seven years and a high profile lawsuit against credit agency TransUnion later, she's still not "off" the government's list. Because there's no way to get off the list.