After weeks of international negotiations with Iran over their nuclear program produced no silver bullet, there is another bipartisan push in Congress to increase the already crushing economic sanctions on Iran.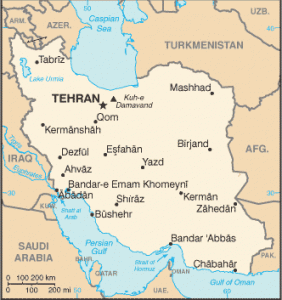 House and Senate officials started crafting legislation this week that will intensify the pain and suffering, mostly  for ordinary Iranian civilians. The new set of sanctions will make it even harder for Iranian businesses to buy insurance, obtain foreign financing and export goods.
While revenue for the Iranian regime is expected to be cut in half very soon, the population is feeling the pain too. Unemployment and inflation are rising uncontrollably and there are shortages of many foreign drugs, even though the punitive sanctions don't directly target supplies such as medicines.
As effective as these measures may be in harming ordinary Iranians and cutting the revenue of the Iranian regime, they are completely ineffective in changing the behavior or make-up of the regime (the interventionists' stated goal). Sanctions have a terrible track record for effectiveness throughout history and this case is no different.
So far, the US-led P5+1 group has made overly strict demands on Iran while continuing aggressive military and economic postures. Iran, on the other hand, has offered a measured proposal which the West balked at and rejected.
In principle, the talks and the Western aggression against Iran are illegitimate. There is a consensus in the US intelligence community that Iran is not developing nuclear weapons and has demonstrated no intention to do so.
Still, the sanctions and then negotiations were imposed on Iran. But the so-called diplomacy with Iran has been "predicated on intimidation, illegal threats of military action, unilateral 'crippling' sanctions, sabotage, and extrajudicial killings of Iran's brightest minds," writes Reza Nasri at PBS Frontline's Tehran Bureau. These postures have spoiled the chance to resolve this issue promptly and respectfully.