Prime Minister Benjamin Netanyahu 's policies over the last three years have drawn tens of thousands of Israelis into the West Bank, causing the Jewish population in Palestinian territory to increase by 18 percent.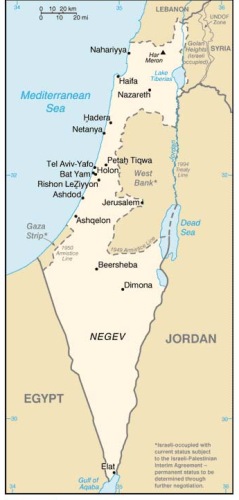 The number of Jewish settlers that the Israeli government has incentivized to live on Palestinian land has tripled since 1993 to more than 342,000 at the end of 2011, according to the Associated Press. That number does not include some 200,000 Jews living in East Jerusalem, which Israel annexed from the Palestinians in 1967.
In the past six months alone, according to the UN, there have been 3,437 Palestinians displaced and affected by Israeli demolitions in the West Bank and East Jerusalem.
All of this settlement building is illegal under international law, which prohibits the forced transfer of civilian populations and forbids military occupiers from transferring any of its population to settle into the occupied area.
A report from the European Union in January found that "a combination of house and farm building demolitions; a prohibitive planning regime; relentless settlement expansion; the military's separation barrier; obstacles to free movement; and denial of access to vital natural resources, including land and water, is eroding Palestinian tenure of the large tract of the West Bank on which hopes of a contiguous Palestinian state depend."
The report warns that "if current trends are not stopped and reversed, the establishment of a viable Palestinian state within pre-1967 borders seem more remote than ever."
And indeed, that is the point. Prime Minister Netanyahu is intentionally making a political settlement impossible. His Likud Party Charter declares Jewish settlement in the West Bank and Gaza as "the realization of Zionist values" and describes the whole of the West Bank and Jerusalem as belonging to Israel.
Despite these severe violations of international law and human rights, the Obama administration continues to be supportive of Israel. The US has provided Israel with almost $17 billion in direct aid since Obama was elected in 2008 and the US is consistently blocking resolutions in the United Nations which call on Israel to abide by the law. It seems the Palestinians will be fully robbed of their homeland unless US policy changes.