Russia on Monday said it would not sign new weapons contracts with Syria until the bloody conflict there calms down, but the US and its allies continue to send arms to the violent rebel militias.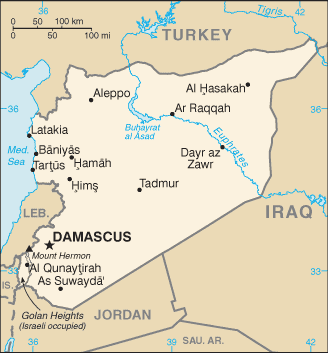 Vyacheslav Dzirkaln, deputy chief of the Russian military and technical cooperation agency, said that Russia will still continue with previously agreed exports, but will refrain from sending any new arms to the regime of President Bashar al-Assad.
Washington has expressed guarded approval for Moscow's decision, saying it's a good sign but not enough.
"We have repeatedly raised our concerns with the Russian government at a variety of levels," State Department spokesman Patrick Ventrell said. "We've expressed our belief that continued arms sales to the regime will only further throw flames on the fire, so we want them to stop all arms transfers, not only existing contracts but any new contracts as well."
One of Russia's main concerns regarding Syria is that Washington will try to usher in regime change, and possibly military intervention, and exploit any political transition for their benefit, thus stamping out Russia's valuable Middle Eastern ally. So US demands that Russia stop all arms transfers are laughable so long as Washington and its allies in NATO and the Persian Gulf continue to flood the country with arms.
Foreign meddling on behalf of all sides has been instrumental in prolonging the conflict by emboldening both sides and making a political settlement more remote.
UN envoy Kofi Annan said last week that while Russia has received a lot of criticism for continuing to back the violent President Bashar al-Assad's regime, "very few things are said about other countries that send arms and money and weigh on the situation on the ground," without naming any specific countries.
Similarly, UN rights chief Navi Pillay last week condemned the continued flow of weapons from foreign powers to both sides in the Syrian conflict. "The ongoing provision of arms to the Syrian government and to its opponents feeds additional violence," she said in the text of remarks made to the Security Council. "Any further militarization of the conflict must be avoided at all costs."
Now that Russia has made at least partial moves in that direction, US meddling in Syria should likewise stop. Otherwise, Annan's plan for a peaceful political transition is impossible.