At least 21 people were killed today and three others wounded when US drones attacked a house in Datta Khel, North Waziristan Agency today. The strike destroyed the home, with six missiles being fired at it.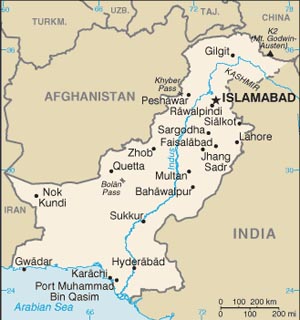 Officials were quick to label everyone slain as "suspects" and said that four of the people in the house were believed to be "foreigners." The strike sparked panic across the area, and drones are reportedly still looming overhead. As usual none of the victims have been named.
It is the first strike since Pakistan reopened the border to occupied Afghanistan earlier this week, and the deadliest single attack in months. The border was closed in November to protest US attacks on Pakistani military bases, which killed 24 soldiers. It reopened after Secretary of State Hillary Clinton finally agreed to apologize for the killings.
US drone strikes against Pakistan have been hugely controversial, and the Pakistani parliament has demanded their end, calling on the cabinet to condition reopening the border on the end of the strikes. Despite this call, the border remains open.