Most news coming out of Southern Yemen is coming by way of official statements from the military, claiming overwhelming victories in the sparsely populated Abyan Province against the Ansar al-Sharia.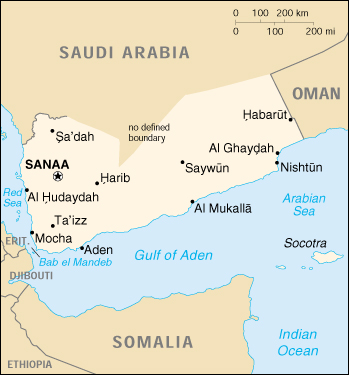 But as this fight has raged, the Yemeni military has been launching a much more secretive military operation against the former southern capital city of Aden, targeting the neighborhood of Mansoura for weeks since a public protest calling for secession.
According to residents, the area has become a free fire zone, with army snipers and tanks adopting a "shoot on site" policy against perceived secessionists, keeping much of the population confined to their homes since crushing the mid-June protests in Martyr's Square.
Though the military often conflates "al-Qaeda" and the many secessionist movements in the country under a single category, the Aden protesters are mostly secular secessionists hoping to restore the nation of South Yemen, a former Soviet ally which was folded into northern Yemen by former dictator Ali Abdullah Saleh. Though southern secessionists have mostly been peaceful protests, they have been targeted with the same violent vigor that the military has attacked al-Qaeda allied blocks and the Shi'ite secessionists in the far north.