Pakistani officials have lodged a formal protest with NATO today after Taliban militants launched a cross-border attack into Lower Dir, killing 13 soldiers on a military patrol. Several of the soldiers were beheaded in the attack.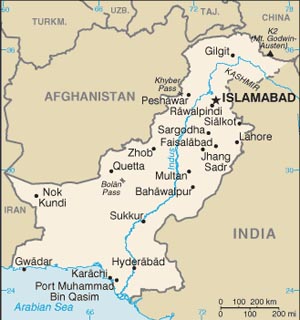 The complaint from Pakistan, that NATO is allowing militants to set up safe havens on the Afghan side of the border with impunity, mirrors similar condemnations from the US and other NATO members accusing Pakistan of the same thing in North Waziristan.
The attack today, which was carried out by the Tehreek-e Taliban Pakistan (TTP)'s Malakand Faction, involved over 100 militants who crossed into the area from Kunar. The TTP-M claimed credit for the strike, saying they had killed 17 people.
This could well be, as while Pakistan has only officially acknowledged 13 dead, they also reported earlier in the day that four other soldiers were "missing" after the strike. The TTP-M promised to launch more attacks in the future, saying they will continue "until the establishment of Shariah law in Pakistan."