The polls have closed in Egypt and the count is beginning, but with no elected officials in Egypt after the ouster of parliament Friday, the military junta has issued a new decree granting itself massive new levels of power and assuring the president, when one is named, will have no control over the military's operation.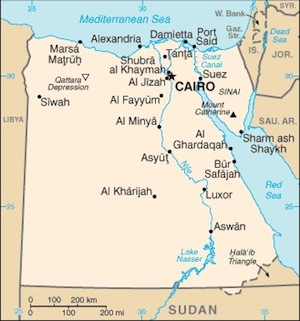 The early reports on the election are mixed, with the Freedom and Justice Party (FJP) claiming that Dr. Mohammed Mursi has won by a wide margin, while others say that the vote count is quite close and coming down the wire.
Voter turnout was said to be quite low, with many assuming the vote would be rigged on Shafiq's behalf, and the huge new power grab, granting the junta all legislative powers, seems to have made the results less important since the president will have limited powers.
Shafiq's appointment would leave the military with a pliable enough figurehead, and would throw into question any revolutionary credibility Egypt has left by replacing long-time dictator Hosni Mubarak with a man who claims him as a "role model." A Mursi victory might leave the military with a more antagonist elected president, but with broad enough power they hope to keep him making too many problems.