The United Nation human rights chief on Thursday called for a UN investigation into U.S. drone strikes in Pakistan, on the grounds that their legality is questionable and that they indiscriminately kill innocent civilians.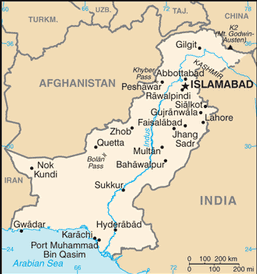 "Drone attacks do raise serious questions about compliance with international law," Navi Pillay told a news conference in Islamabad.
"I see the indiscriminate killings and injuries of civilians in any circumstances as human rights violations," she said, adding that, "Because these attacks are indiscriminate it is very, very difficult to track the numbers of people who have been killed."
"I suggested to the government [of Pakistan] that they invite the United Nations Special Rapporteur on Summary or Arbitrary Executions and he will be able to investigate some of the incidents."
The announcement comes one day after Pillay met with Pakistani Prime Minister Yousaf Raza Gilani who claimed that the U.S. drones war violates human rights and Pakistani sovereignty, a comment immediately dismissed by U.S. Secretary of Defense Leon Panetta, who vowed Washington would continue drone bombings unabated.
Many independent sources have concluded that high numbers of civilian casualties have been produced by the drone war in the tribal regions of northwest Pakistan. The strikes are often indiscriminate in the sense that the Obama administration often does not know the identities of those they're targeting and also frequently target rescuers and funerals in follow-up attacks.
In addition, administration officials told the New York Times recently that they "[count]all military-age males in a strike zone as combatants…unless there is explicit intelligence posthumously proving them innocent." Operating on the principle of guilty until proven innocent is an extreme form of Executive Branch abuse.
"The principle of distinction and proportionality and ensuring accountability for any failure to comply with international law is also difficult when drone attacks are conducted outside the military chain of command and beyond effective and transparent mechanisms of civilian or military control," Pillay said.
Many U.S. officials have privately or anonymously voiced concern about the expansiveness of the drone war. Former general counsel at the CIA John A. Rizzo, however, has referred publicly to these drone killings as "murder."
Robert Grenier, who headed the CIA's counter-terrorism center from 2004 to 2006, has also come out publicly, saying the drone war is overly broad, kills too many civilians, provokes anti-American hatred, and could inadvertently create terrorist safe havens.